Sneaky Samsung is supposedly preparing a patent suit against Apple that should ban the next-gen iPhone sales in Korea. This was shared by a senior Samsung executive, wishing to remain anonymous, with The Korea Times.
The soon-to-be patent suit will involve Samsung's wireless technology patents, which will supposedly be used by Apple in the iPhone 5 (or 4S). Apparently the Korean manufacturer is sure that the Cupertino-based company will not be able to find a workaround for the issue.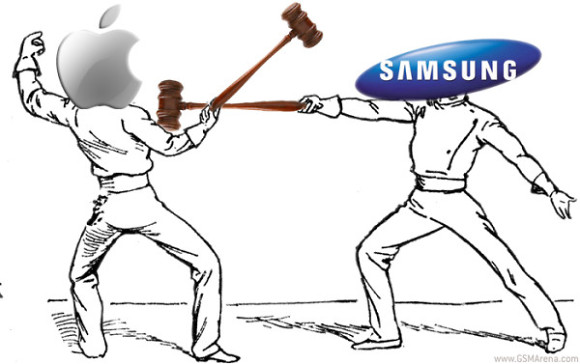 The unnamed exec reportedly shared this, as well:
"For as long as Apple does not drop mobile telecommunications functions, it would be impossible for it to sell its i-branded products without using our patents. We will stick to a strong stance against Apple during the lingering legal fights."
It's a very bold statement, that's for sure.
Perhaps Samsung is now taking an attacking stance. A suggestion backed up by the counter-claim filled by the company in Australia, accusing Apple of infringing on 7 wireless patents, related to the iPhone and iPad.
The statement also says that the patents Apple used in their claims against Samsung, concerning the Galaxy Tab 10.1 were invalid.
Apple has yet to comment on those statements.
Getting back to the patent suit over the iPhone 5 - it does make one wonder is this where patent suits are heading - manufacturers are suing each other over yet unannounced devices? It seems to us that a whole lot of effort is going to be wasted here - yes, we know that major tech giants have dedicated legal departments full of merciless lawyers on demand - but it doesn't seem like anyone will actually win from all those lawsuits. Negative publicity is probably going to nullify whatever compensations an eventual win brings.